More than 10.000 products
- just one click away
Shop in our online webshop whenever you want - you can choose between 10.000 products, and furthermore we offer fast delivery and competible prices.

You can order many different products online - for example webbing slings, lashings, steel wire rope, chains, winches, hoists, fall protection and products for deep sea cable laying.
checkSee your archived online orders.
checkEasy reorder of frequent purchases.
checkSearch for item number, brands or inspiration.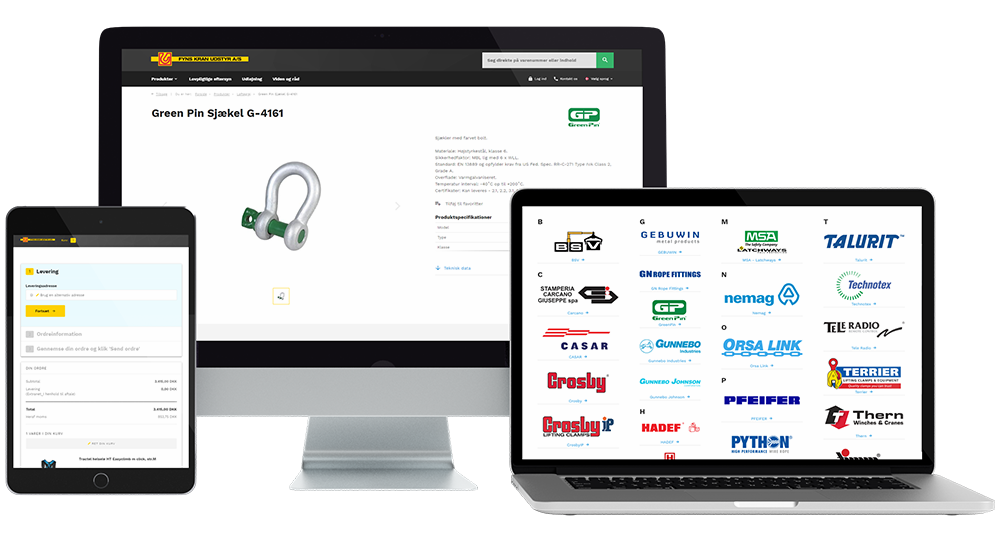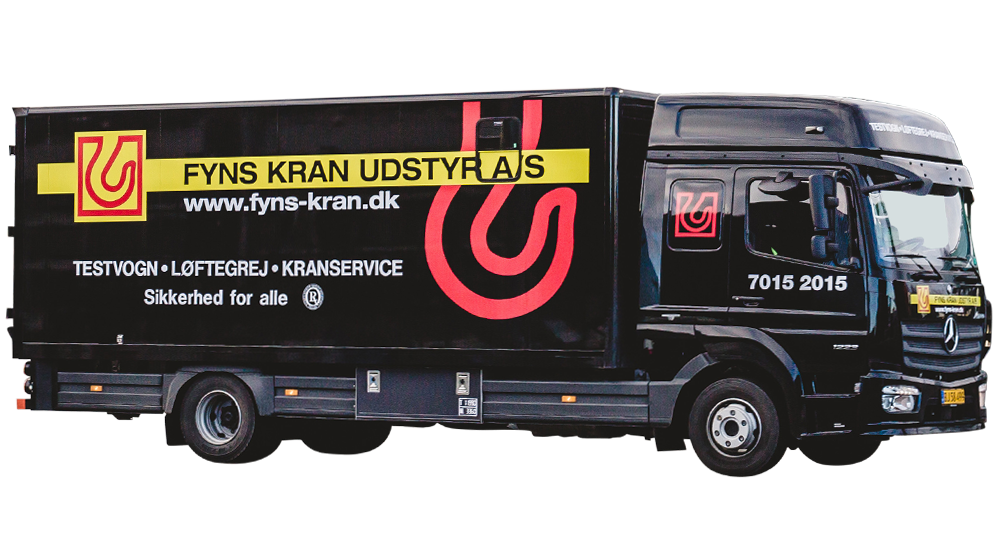 Besides our high-quality products our additional service is unique
As customer at Fyns Kran Udstyr, you will also have access to:
check EasyCert; your own online database containing all data related to your lifting equipment, e.g. certificates
check Service agreement with Fyns Kran Udstyr in order to comply with present law and regulations.
check 24-hour service 365 days a year - you can call us at any time +45 70 15 20 15.
We have customers all over the world buying our products and services
- below you can see some of them: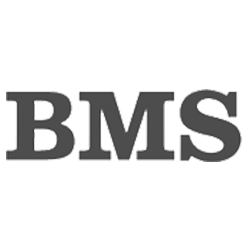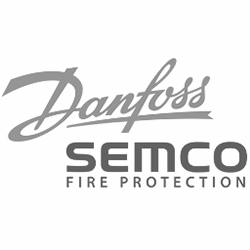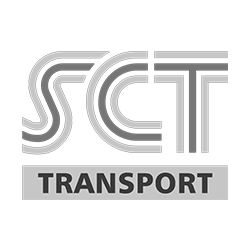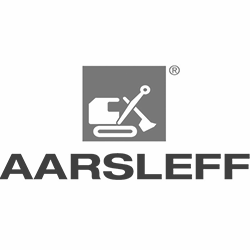 Why Bodycote Heat Treatment has chosen Fyns Kran Udstyr
as supplier of lifting gear and service:
"Previous, we have worked with other suppliers of lifting gear and service but now we cooperate with Fyns Kran Udstyr because we want one supplier, which can provide a complete solution - counseling, access to documentation and dedicated employees providing excellent customer service. Furthermore, we are very satisfied with the seminars from Fyns Kran Udstyr regarding correct handling and use of lifting gear as it has increased safety at our workplace."


More than
10458
item numbers
- anything else we will locate
We have
25
professional
service technicians
Visit us in one of our
4
branches
strategically located
We have more than
100
dedicated
employees
Professional and dedicated employees are ready to help you
Since 1969 we have helped our customers to the best solutions regarding lifting equipment, steel wire ropes, pulleys, cranes, material handling and related equipment for marine and offshore.
We have know-how, high-quality products and the best customer service; we are ready to help you.

Contact us
5 branches and thousands of products in-house
Visit us in one of our 5 branches strategically located in both Denmark and Sweden.
Fyns Kran Udstyr A/S
Our business was founded in 1969 and is today one of the leading providers of lifting equipment and service in Denmark and Sweden trough Cranemech AB. We have customers all over the world and provide products within lifting equipment, steel wire ropes, pulleys, cranes, material handling and related equipment for the industrial, marine and offshore sector.

We have departments strategically located, 30 professional service technicians and more than 100 dedicated employees ready to help you. We want to create efficiency and safety for our customers, offer a wide range of high-quality products at competitive prices and deliver world class customer service.