Davit Cranes
Large or small, heavy or light and easy to use and easy to transport - no matter what you need we can find a crane that can solve your lifting tasks.
A portable Davit crane is quite simply and perfect for a large variety of lifting jobs. Simple set-up, an adjustable boom to reach a wide range of height and several reach combinations. At the same time it is easy to use and easy to transport and have multiple bases in place.

A stationary Davit Crane makes lifting easy using a solid or adjustable boom, which gives the needed stability. This type of solution is perfect for waste water treatment plants and other locations where easy lifting is needed. Stationary Davit Cranes are designed for permanent installation at solid foundations.
Your expectations will be met and exceeded
Davit Cranes are long-lasting products which are built to last lift after lift.
It is possible to choose between different types of coating and materials and foundations (mounting at a base, floor, wall or wheels). The solution is a customized Davit Crane matching your needs and lilfting tasks.

2Water – Water Treatment helps customers to a better work climate
After service and calibration of lifting equipment combined with a Thern Davit Crane:
"We always recommend our customers authorised crane and lifting systems from reliable suppliers."
– Rasmus Lund Aaskoven, Manager, 2Water - Water Treatment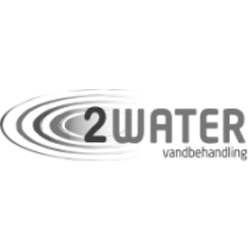 Do you have any questions to Davit Cranes?